Yesterday, my Eee PC and so I spent most of my time setting it up. I replaced the pre-installed distribution with grml, everything is documented on vuxu, as usual.
The hostname is tinkerbell, for good reasons:
Though sometimes ill-behaved and vindictive, at other times she is helpful and kind to Peter (for whom she apparently has romantic feelings). The extremes in her personality are explained in-story by the fact that a fairy's size prevents her from holding more than one feeling at a time.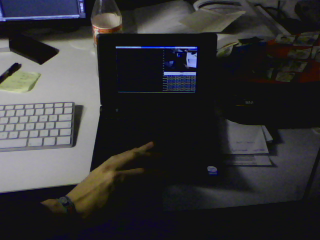 Actually, the size prevents it from holding more than one window at a time. :-) However, with help of dwm, it is really usable. I just need to get adjusted to the fairly small keyboard.
#eeepc on FreeNode has been proven useful while setting up everything.
NP: Woody Guthrie—Ramblin' Blues